You need to upgrade your Flash Player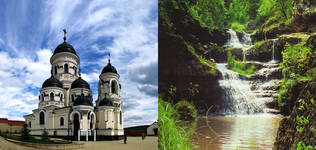 Moldova is a traditional producer not only of wine, but of other strong beverages, among which divin and brandy have become well-known.
A long time ago a legend appeared about a vital water which treats, rejuvenates and increases forces. Such a beverage really did appear, but later, and is called "cognac" (deriving from the French city "Cognac" after its reception about 400 years ago). In Moldova this beverage has other name – divin.
The production of divin in Moldova began at the end of the XIX century at two distilleries (in Chisinau and Calarashi), and in postwar Tiraspol. details +