You need to upgrade your Flash Player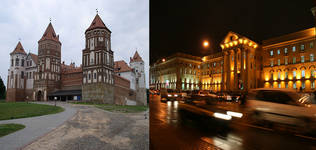 Belarusian vodka – is a perfect combination of classical and modern.
Vodka in Belarus is the most popular drink and, perhaps, the main entertainment. It's no secret that the so-called "Vodka tour" in Belarus, organized by some of the Belarusian travel agencies, acquired over several years of sustained popularity in Europe, along with traditional to the local places tours to the reserves, lake, and ancient castles.
Vodka in Belarus is one of their most popular products. details +